ICT Advice, Consultation and Technical Support
We offer a range of support services to ensure our clients have the knowledge they need to make the right choice for their business. We back this up with tailored on-site training and technical support once your solution is in place. Whether you prefer a home/office consultation, or to communicate via email, by phone or even instant messaging, we're happy to assist you in whichever way works best for you. We have created an online self-help guide to consult for those of you who are getting started with WordPress; to view the guide click here. Our support services include:
Website Analysis Report
Hardware & Software Purchasing Advice and/or Technical Support
E-Business Solutions
Tailored on-site Training
Design Services
We can produce effective Web Design ensuring a user-friendly interface for everyone viewing your website, keeping in mind the device or software they may be using. In addition to Web Design, we can also create Logo Designs for you business, and if you already have your own logo, we'll make sure your website design is informed by your existing theme.
If you don't have the means to, we can take photographs for your website. Otherwise, if you have existing photographs you would like us to use, we can digitally enhance them (if necessary) for best results when viewing them on the web.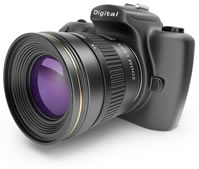 Our list of Design services:
Web Design
Logo Design
Photography & Photo Enhancement
Hosting Services
If you have an existing website and are looking solely for someone to host it, we are able to host static websites as well as CMS and database driven sites. Choosing who you host your website with, is an important decision which is often mistakenly taken with a pinch of salt. We can offer you sufficient storage capacity, as well as reliable service. If, for any reason, your website server were to fail, you want to be assured that service will be back up and running as soon as possible with minimal delay. Different types of servers are necessary for different types of websites, and we're happy to discuss your requirements and help you decide what hosting package suits your needs best.
The cost of hosting is an annual fee and depends on the type of site you have. Website hosting prices start from £95. Our hosting services cover:
Dedicated Servers
Virtual Servers
Mail Servers
Linux or Windows Platforms
Social Media Services
Social networking has undeniably influenced the way companies, who are keen to stay ahead of the game, market their business, and the way they communicate with their target audience. It is seen as an extra, and more notably free way of showcasing your business and/or service. Social media is an effective tool allowing you to be responsive to your customers wants, needs and enquiries, as well as staying informed of developments in your industry/line of business. We can advise you how best to use social media to your advantage and help you understand how social media can boost SEO for your website. The key to gaining the best results from using social networking channels, is to consistently generate content. You won't experience much benefit from merely setting up a profile and then never using it - that would be the equivalent of signing up for a gym membership but never attending, yet wondering why you don't have an amazingly toned body. Our Social Media services include advice on: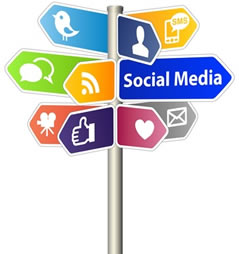 Twitter
Facebook
Pinterest
Instagram
LinkedIn
YouTube